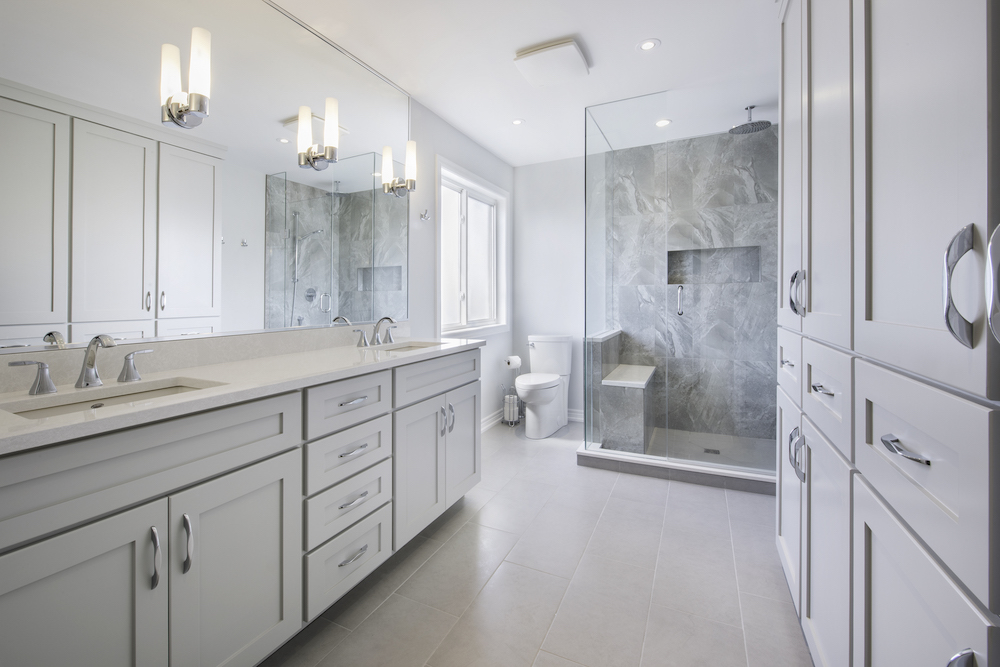 about us
ABOUT TOBI BROCKWAY
With an innate ability to blend colours, patterns and textures, supported by training and years of experience, Tobi incorporates aesthetics and functionality into every design. She gets her inspiration from her surroundings in beautiful Niagara-on-the-Lake and from her travels to other countries and cultures. To stay on top of the ever-changing world of technology and products, Tobi attends continuous education seminars and tradeshows. Her expertise in kitchen and bathroom has been recognized with Gold Awards in 2014 and 2017 from the Canadian Decorators' Association.

After a successful career in marketing and advertising, Tobi went back to school and graduated with Honours from the Humber College Interior Decorating program in 2005. Eager to support her professional association, she served on the Board of Directors of the CDECA for more than five years as Director of Marketing and Vice-Chair. In February 2006, she established Tobi Brockway Interiors Inc. with a focus on residential projects.
PERSONAL PHILOSOPHY
"My enthusiasm and passion for design are evident from the first time that my clients meet me and continues through every stage of the process. I love turning ordinary into exceptional, and I look forward to that moment when the transformation is complete and my clients are thrilled with the results."
ABOUT THE COMPANY
Tobi Brockway Interiors Inc., an award-winning residential interior design firm, was established in Toronto in 2006. The firm moved to Niagara-on-the-Lake in 2013 and now services clients in the Niagara Region. Each project is customized to the specific requirements of the client – from basic colour consultations to complete renovations and everything in between. We have access to a variety of tradespeople and suppliers who deal exclusively with designers and decorators so that our clients are able to enjoy custom furnishings and window treatments that aren't available at retail stores. Tobi Brockway Interiors works with a network of qualified associates, providing a suite of skills, who are brought into a project on an "as needed" basis. Depending on the range of services required, these may include contractors, architectural or engineering consultants, installers, electricians, plumbers, etc.
proud supporter of…